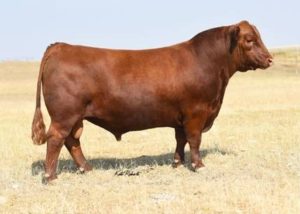 Brown BLW Fantastic C5959 (RAAA# 

3527623)
Lead off Red Angus bull in Spring 2017 Bull Sale. Has as much potential to be a major breed impact sire as RA Brown has ever sold with a number of economical relevant epds ranking him in the top 1% of the breed.
Check out his Video !
Order Fantastic Semen Today !!!
20 - 40 Units @ $60 Each
50 Units @ $50 Each
Commercial Pricing Available
Contact Rodney @ 214-534-3194 or office@3b-bar.com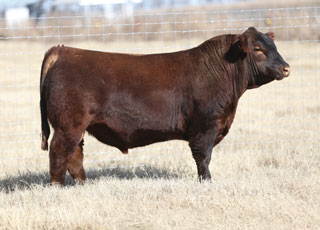 BROWN BLW INTREPID C5963 (RAAA# 3527627)
Leased to Genex

Intrepid is backed by the great HXC Patricia Rose 102Y, and is one of the most feed efficient sires tested in the R.A. Brown system.

Intrepid has the pedigree and physique to sire outstanding, profitable females that thrive in any environment.

Semen $25 per straw

 Brown AA Prestigious Brown B5153 (RAAA# 1694577)
Leased to Select Sires
The Lot 1 feature bull from the 2015 R.A. Brown sale
The stoutest-featured Red Angus bull we've ever come across
Wide-based and loaded with muscle, with as much rib shape you'll find anywhere
Top 10% or better for nine traits of economic importance
Check out his video !
Semen $25 per straw

LSF RHO Night Focus 76B (RAAA# 1725295)
Maximum profit bred in regardless of how you use him !
Top  7% CED,  Top 8% WW, Top 8% YW, Top 7% MB, Top 4% Herdbuilder, and Top 6% Gridmaster !
Bred to be a sleep all night calving ease sire with a whole lot more !
Semen $20 per straw
Contact Rodney @ 214-534-3194 or office@3b-bar.com